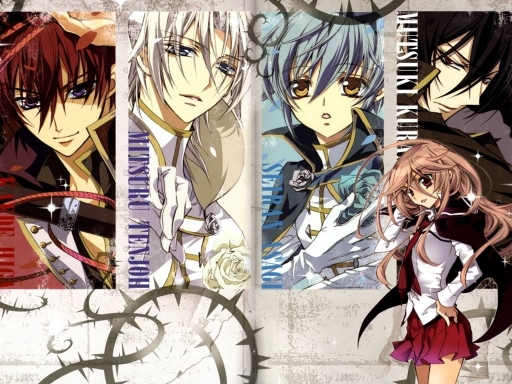 I'm spazzing over barajou no kiss
I love HAREM <3
I am most envious of Anise-sama
I wish my life whole be around a bunch of hot guys!
I wanna be the Dominion of the Rhode Knights
xD
White Rose Knight - Tenjoh Mitsuru
Blue Rose Knight - Seiran Asagi
Red Rose Knight - Kaede Higa
Black Rose Knight - Mutsuki Kurama
Rose Princess - Yamamoto Anise
xD
I LOVE BARAJOU NO KISS!!!
Please please please update soon!
><